Le wiki privé de Blood Sword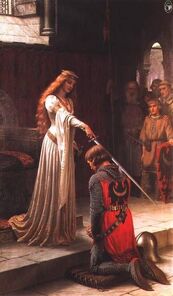 Le wiki privé de Blood Sword
Vous pouvez commencer votre recherche :
En utilisant la barre de recherche en haut du site
Ou en cliquant sur ce lien qui renvoie au pays de départ du Jeu : Agramor
Ou en cliquant sur ce lien : Cartes et Plans (des plans vont bientôt arriver)
Ou choisir une des catégories en bas :
Ad blocker interference detected!
Wikia is a free-to-use site that makes money from advertising. We have a modified experience for viewers using ad blockers

Wikia is not accessible if you've made further modifications. Remove the custom ad blocker rule(s) and the page will load as expected.